Ana Patuleia Ortins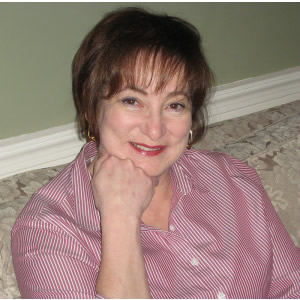 Ana Patuleia Ortins Born and raised in Peabody, Massachusetts. In the 1930s, her father Rufino and his family emigrated to the United States from Galveias, a small town in the Alentejo region of Portugal. Rufino shared his culinary talent and passion for Portuguese food with Ana from an early age, showing her how to gut sardines and cut kale for the Caldo Verde soup. His tutelage, coupled with a zest for the traditional dishes inherited from her mother Filomena, who died when Ana was young, inspired her to learn as much as she could about her culinary roots and to document the recipes of Portuguese immigrants in her first book Portuguese Homestyle Cooking.

In Authentic Portuguese Cooking, Ana brings forth a deeper look into the food of her heritage. Included are recipes shared by family and friends as well as many obtained during trips to Portugal and from the Azores, the ancestral home of her husband, Philip.  Ana has an Associates Degree in Culinary Arts from the Essex Agricultural and Technical School. She has contributed articles to Fine Cooking Magazine, Portugal Magazine, Seabourne Club Herald, and most recently, the online magazine The Cook's Cook. She teaches culinary classes and is a member of the Northeast Chapter of Les Dames d'Escoffier International and the IACP. She resides with her husband in Peabody, Massachusetts.
Take an authentic Portuguese cooking class in the comfort of your home!
Receive a free apron when you host a class.  Simply gather a group of your favorite friends ( maximum of 6) and I will customize a flavorful evening centered around good food and friendship. All classes are designed to be hands-on. For details or to reserve your class email me at ana@portuguesecooking.com
---
To read More About my Books, Recipes and to Buy it online Click Here